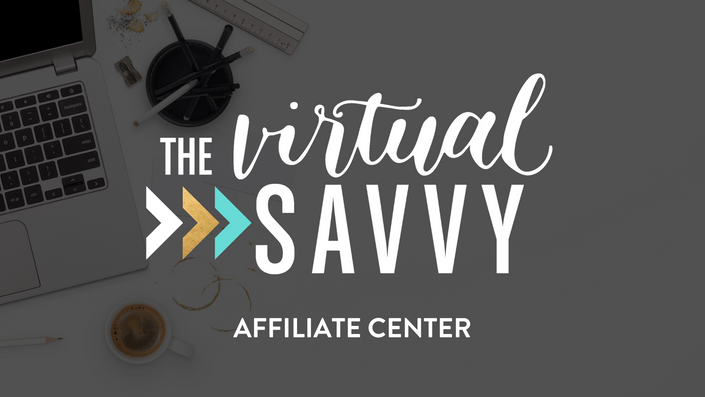 The Virtual Savvy - Affiliate Center
Everything YOU need to effectively share The Virtual Savvy's products and earn $$$
The Virtual Savvy Affiliate Center was designed to help make sharing your affiliate links EASY! Inside, you will find specific instructions on how to navigate the affiliate platform, SamCart, to track your sales and upcoming commissions.

We have also provided swipe files including emails and images that you can use to reach your own audience, whether it be through e-mail marketing, blog posts, or social media!
Let's do this!
Your Instructor
WHO'S THE SAVVY LADY WHO'S BRINGING YOU THIS COURSE?

Hey there! I'm Abbey. I help virtual assistants all across the world create and grow their own businesses, earning 5K+ per month. After running my own six figure virtual assistant business, I give my students the short-cut access for building their own at-home business.
Frequently Asked Questions
Who can join The Virtual Savvy Affiliate Program?
Anyone! We have had over 1000+ students join the SavvySystem and found success in starting their own virtual assistance business, and we want others to find the same success. We would love to have YOUR help in sharing our amazing courses!
What is the commission incentive for sharing my affiliate links?
The Virtual Savvy has one of the highest paid affiliate programs, where you can earn 30% commission on every sale made through your unique affiliate links.
What kind of information can I share as an affiliate?
Inside The Virtual Savvy Affiliate Center, we will give you all the important information you need on where to find your links, how to use them, and even swipe files for emails and images that you can use on your platforms!
Whose life can change because YOU shared a simple link?